History of Cyprus West University
Cyprus West University was founded in 2015. It symbolizes the contemporary historical, and cultural inheritance of Cyprus which is at the heart of the Mediterranean.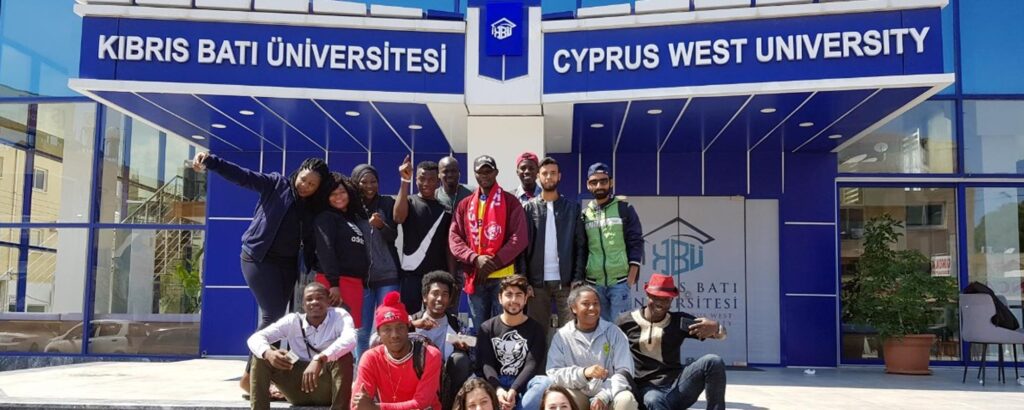 Cyprus West University will carry out academic activities with an innovative, interdisciplinary educational design that is sensitive to the needs of the people of our country, with a liberal and participatory corporate culture that respects diversities and beliefs. The information produced in this area will provide the opportunity for our students to receive a world-class education and to have the knowledge and skills to compete in their professional careers across the world.

Cyprus West University, Management
Top Reasons to Study at Cyprus West University
An Education Focused on Real Life
The business world and students want an education closer to real life. At CWU, emphasis is placed on internships and projects which goes a long way to increase the number of co-op programs offered by the university.
Internationalized Education
Due to the importance of an international experience, Cyprus West University is continuously seeking new partnerships with the best institutions and universities around the world. That's why exchange program and dual courses are common at CWU.
Importance of Certificates and Badges instead of Diplomas
Today and in the future, employers will recruit base on competence and skills instead of a classic university degree. The number of institutions which provide badges and certificates will increase and that is the direction Cyprus West University is orientating it's educational model.
Entrepreneurial Focused Programs
Unemployment around the world is very critical (about 3 billion people want to work, but only 1.2 billion people are working.) Employment opportunities must be created each year in developing countries. For example, 750 thousand new job opportunities have to be created each year for our country.
The only way to achieve this is to create high value-added techno-initiatives. That's why CWU is targeting entrepreneurs as well as research projects.
Divisibility and Portability of Programs
A typical undergraduate program consists of 240 credits from the same university. What if you could study at three different universities? Again, that's why CWU's exchange program is at the heart of their education strategy.